News
Library Service Consultation – 20th September 2021
Essex County Council considers the development of its library services to be a priority for the new administration, recognising libraries' importance not only as places to encourage and support reading and learning but also as social community spaces.
The ambition is to enhance and upgrade the library services to ensure they reflect the needs of local communities. All libraries in Essex will remain open and opportunities for training and upskilling library staff will be a key priority.
The Council's Deputy Leader and Cabinet Member for Communities, Cllr Louise McKinlay, says: "I want to see libraries at the heart of our communities. That is why we plan to invest in, enhance and protect library services.
"It is important that we engage with residents on the key principles driving this strategy. I would therefore like to hear from those who are current library users and also from people who are not, so that we can better understand what residents want from our libraries".
To this end, two online discussion sessions took place on Monday 20th September, which enabled residents to talk over their views and ideas directly with Cllr. McKinlay.
_______________________________________________
Recycling glass bottles and jars just got simpler!
Effective immediately, different colours of glass bottles and jars can be mixed when they are put into the Playing Field car park glass recycling facility – clear and coloured bottles or jars can now go into any of the recycling bins…
Glass colour-sorting will be undertaken by BDC's glass re-processor, so pre-separating bottles and jars by colour and putting them into different recycling bins is no longer necessary.
This change will allow more glass to be recycled by freeing-up unused bottle bank capacity, something that is apparently needed due to an increase in the volume of glass being deposited since last year's lockdown.
It will also make BDC's glass collection more efficient – using single-section collector vehicles will allow more glass to be collected every fortnight.
Over the next few weeks the bottle bank will be updated with new bin stickers – but there's no need to wait, using any recycling bin for any colour glass can start right now!
____________________________________________________
New website to help find suitable residential and nursing care homes for older people in Essex
Essex County Council, working in partnership with the NHS, has launched a new website to help people find a suitable care home for themselves or a loved one.
The new website is www.essexcaresearch.org.
Essex Care Search can be used to find residential, nursing, dementia or respite care home vacancies for older people within the county. You can search for vacancies by location, cost, type of care and facilities in the care home.
The site has detailed information on all the homes that are registered, including contact details, CQC ratings and photographs.
Whether you are looking for short term care, longer term care, a central location with specialist room features, or an en-suite bedroom in a home by the coast, Essex Care Search can help you to find a care provider.
Cllr John Spence, Essex County Council Cabinet Member for Health and Adult Social Care, said: "Enabling residents to have access to a choice of quality care facilities in every part of the county is a key objective for us. We hope this new website will make that access still easier".
Guidance and an easy step by step video to guide you through the website, can be found here.
______________________________________________________
Proposed Mobile Phone Mast Installation - Update.
After discounting a site on land adjacent to Toldish Hall Road as suitable, Telefónica is now in the process of carrying out a pre-planning consultation about now installing their radio base station (otherwise known as a mobile phone mast) on land adjacent to Little Lodge Farm on the border of Great and Little Maplestead.
The company has determined that a mast in this location will help in providing a better mobile phone service, particularly in respect of 5G and associated data services, and also allow the roll-out of smart energy metering access to customers in this area of Braintree District.
The proposed installation now comprises a 25m (75ft) mast (10m taller than previously planned) housing 3 antennas, 2 dish antennas, four radio equipment cabinets and an associated meter cabinet within a fenced compound located in the field next to the bridleway at the end of Little Lodge Lane. The location and detailed site plans can be viewed here.
As this new pre-planning consultation still affects residents of Great Maplestead, the Council considered it at its Parish Council Meeting on Wednesday 26th May, where it was decided to support Little Maplestead Parish Council's objection to the location and go with its suggested alternative site.
________________________________________
Road Closure Information
Various local road closures to accomodate Essex CC's pothole patching programme, County Broadband's fibre-optic cable installation and Anglia Water mains repairs are happening during the spring/summer. Actual dates and restriction times for such operations are posted on boards in the vicinity of the work around the appropriate dates.
To get an overview of what closures are imminently planned or are currently in force within the parish, go to https://one.network/ and drag/zoom the map to show the village. Then click the drop-down at the top right of the page and select 'Next Two Weeks'. Clicking on the map's roadworks signs will then give the dates of, and the reasons for, each closure.

_________________________________________
Gosfield & Greenstead Green Ward Annual Report 2021
The Annual Report for the Braintree District Ward that includes Great Maplestead has now been issued and can be read here.
_____________________________________________________
The Local Plan: Section 1 Adopted
Braintree District Council, at the meeting of its Full Council on Monday 22nd February 2021, formally adopted the Braintree District Local Plan 2013-2033 Section 1 North Essex Authorities Shared Strategic Section 1 Plan.
The Section 1 Plan was prepared jointly by BDC, Colchester Borough Council and Tendring District Council – the local planning authorities (LPAs) collectively known as the North Essex Authorities (NEAs) – from the first part of each authority's respective Local Plan.
The Section 1 Plan is designed to:
Articulate a spatial portrait of the North Essex area, including its main settlements and strategic infrastructure, as a framework for accommodating future planning growth;

Provide a strategic vision for how planning growth in North Essex will be realised;

Set strategic objectives and policies for key growth topics;

Set out the numbers of additional homes and jobs across the area that will be needed during the period to 2033.
For Braintree the Section 1 Plan includes Policy SP4, which requires a minimum of 14,320 new homes to be built over the period 2013 to 2033, an average of 716 new homes per year. Through Policy SP5, the Section 1 Plan also sets out employment land requirements for Braintree of between 20.9 and 43.3 hectares for the Plan period.
Following examination by an independent Planning Inspector, the Final Report on the Section 1 Plan was received by BDC and the other NEAs on 10th December 2020. This confirmed that, subject to the Inspector's recommended main modifications, which have been agreed by the Council and incorporated into the adopted document, the Section 1 Plan meets the legal requirements of the national planning system and the tests of soundness contained within national planning policy, allowing it to proceed to formal adoption.
Adoption of the Section 1 Plan by BDC has the effect of replacing, in part, a number of the strategic policies contained within the Braintree District Core Strategy 2011 (adopted September 2011).
The Core Strategy (2011) and Local Plan Review (2005) will be replaced in full once Section 2 of the Local Plan, which contains further specific local policies and proposals applicable to the Braintree District only, is formally adopted.
Section 2 is currently subject to an examination by inspectors appointed by the Secretary of State for Communities and Local Government.
The Section 1 Plan and its appendices, the Sustainability Appraisal (and addendum) and the Planning Inspector's report are all available to view online at http://www.braintree.gov.uk/
_________________________________________________
Proposed Mobile Phone Mast Installation in Great Maplestead - Update.
Mobile phone company Telefónica (O2) is in the process of making a planning application to install a radio base station (otherwise known as a mobile phone mast) on land adjacent to Toldish Hall Road, just to the north of Toldish Hall Cottages. This application is part of an ongoing network improvement programme by the company, which has determined a specific requirement for a mast in this location to help provide a better mobile phone service, particularly in respect of 4G and associated data services, to customers in this area of Braintree District.
The proposed installation comprises a 15m (50ft) mast housing 3 antennas, 2 dish antennas, a GPS module, three radio equipment cabinets and an associated meter cabinet within a fenced compound located in the field directly opposite Mill Lane. The location and detailed site plans can be viewed here.
A number of alternative sites in the local area were considered but were unsuitable for a variety of different reasons. These sites, and the reasons they were discounted, can be viewed here.
Telefónica have advised that relevant Local Planning Authority records have already been reviewed, Development Plan policies taken into account and the planning history of their chosen site examined. It has also confirmed that its phone mast installations are designed to be fully compliant with public exposure guidelines established by the International Commission on Non-Ionizing Radiation Protection (ICNIRP), which also have the support of UK Government, the European Union and the formal backing of the World Health Organisation.
Mobile Phone Mast - Parish Consultation
As a part of the planning application process the Council consulted with parishioners, via an informal parish poll, to ensure that residents' views would be taken into account – and made known to Telefónica – before the company makes its formal planning submission. It's acknowledged that, for many in this area, mobile phone coverage is poor to non-existent and that improvements may be welcome. The consultation was therefore very specific, asking only about the location of the proposed mast and for ideas about other, more suitable sites.
The results:
The Council's survey, hand-delivered to 148 households in the parish, received a 45% response, the highest ever seen for an informal parish poll. Of these, just 25% were in favour of the proposed location, with 72% against (the other 3% either abstained or were undecided).
There was a more equitable split as to whether another location would be acceptable, 50% voting in favour of an alternative site and a further 5% indicating agreement if a more sympathetic site could be identified.
A summary of the concerns:
The majority of objections/concerns regarding the proposed location centred on the visual intrusion and adverse impact a 50ft high mast would have on the surrounding rural scene/countryside.
A significant objection, and one which is of particular concern to the Council, is the mast's close proximity to people's homes, which seems unnecessary given there are many open spaces within a 1-2 mile radius of the site that are sufficiently away from any habitation.
The next steps:
The National Planning Policy Framework (NPPF) (Section 10, 113) states: "Existing masts, buildings and other structures should be used, unless the need for a new site has been justified". At this stage the Council does not understand the justification or need for a mast on the proposed site and has asked Telefónica to explain what its location criteria are.
The Council hopes that the decision of parishioners to reject a mast in the proposed location will be respected by Telefónica. It has invited the company to engage in further dialogue in its latest response to Galliford Try (the agent for Telefónica), which includes more details of the poll findings and residents' alternative site suggestions and can be read in full here.
____________________________________
Public Consultation: North Essex Local Plan. Section 1 Proposed Main Modifications
Braintree District Council, having submitted a Draft Local Plan for examination in 2017 and following recommendations from the Inspector, set up a focused 6 week consultation of the 47 Proposed Main Modifications to the Draft Section 1 Plan in accordance with Section 20 (7C) of the Planning and Compulsory Purchase Act 2004.
Available for consultation were:
• Schedule of the 47 Proposed Main Modifications
• Associated Sustainability Appraisal
• Associated Habitats Regulation Assessment
The consultation related specifically to the Proposed Main Modifications and associated documents. It was not an opportunity to repeat or raise further representations about the published plan or to seek further changes to the plan.
The documents were available at www.braintree.gov.uk/NEAMMS1
The consultation period closed on 9th October 2020.
___________________________________________________
Notice about the Village Playing Field
Following the illegal trespass by travellers on Saturday 13th June 2020, improving the existing security of the Village Playing Field was a priority that demanded a quick response from the Parish Council, so it consulted with the appropriate authorities, the police, other local councils and the school to ensure the continued future protection of the site.
On the Sunday morning the Council were already considering various solutions, consulting with and taking advice from experts familiar with the positives and negatives of alternative security arrangements and also looking at some of the more effective measures used in neighbouring parishes.
As a result the Council, under its COVID-19 Emergency Standing Orders and with the help of a small team of willing volunteers, was able to put into place enhanced security measures for the playing field on Friday 19th June, less than a week after the trespass.
Whilst these new security measures were the quickest, most effective interim arrangement to install, they have also been designed – and are intended to remain – a permanent feature. The implementation of these measures does not, however, preclude further security enhancements being investigated, considered or added should that be thought necessary in future.
In carrying out this action the Council took into full account the need to ensure that parishioners and the school can continue to enjoy unfettered pedestrian and disabled access to the Playing Field, a precious village amenity, whilst the car park remains freely available for use by the school, visitors to the village and the community as a whole.
______________________________________
Braintree's Essex Energy Switch
This scheme is designed to help residents get a better deal on their gas and electricity bills. See here for full details.
_________________________________________________
Rural Crime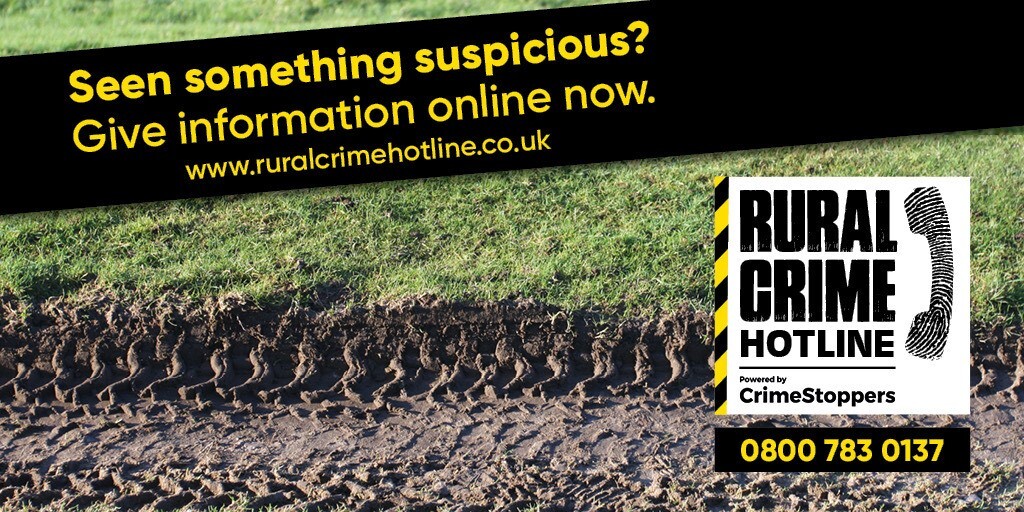 Rural crime is on the rise, but you can help Braintree District Council prevent its spread. If you have any information about a rural crime, or have seen something you think is suspicious, you can provide your information - 100% anonymously - to BDC's rural crime hotline, powered by @CrimestoppersUK, by calling 0800 783 0137. Alternatively, you may visit ruralcrimehotline.co.uk and make your report there.
_____________________________________________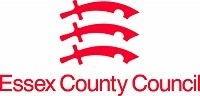 Have your say on Essex County Council's budget priorities
Residents and businesses have the opportunity to tell Essex County Council about their priorities for spending in the next financial year through an online budget consultation.
The insights gained from the survey will be used to help inform thinking as the Council develops its spending plans for 2020/21.
Every year ECC spends around £2 billion on essential services for the people of Essex such as social care, highways and education. However for every £1 the County Council received five years ago from government to fund these services, only 37p is received today. More and more people that live in the county are accessing and using ECC services, but costs are also increasing.
Leader of the Council, Cllr David Finch, said: "Our effectiveness as a Council was confirmed last week when for the second year running, Essex was named in the top ten most productive councils by the consultants Impower.
"But year on year, the money we receive from Government has been reducing, meaning that we have to make very important and sometimes difficult decisions on where we spend it, and where we could make savings. We are also affected by factors such as inflation and the National Living Wage in the same way all large employers are.
"That is why we are consulting with residents and local businessesin Essex, to find out what their priorities are. We have already had to make over £370m of savings over the past five years, so it really is important to gather the views and ideas from residents and businesses before the planning process begins."
The consultation can be accessed here:https://consultations.essex.gov.uk/rci/budget-consultation-2020/
__________________________________________
Local Plan Update
Braintree District's Local Plan was submitted to the Planning Inspector in October 2017 and public hearings were held in January and May 2018 to consider Section 1 of the Plan.
This Strategic Section 1 Plan is also shared with two other North Essex Authorities, Colchester Borough and Tendring District Councils, and examines policies for local developments in North Essex, including proposals for three new Garden Communities.
In June 2018 the Planning Inspector agreed that 716 homes needed to be built in Braintree District each year until 2033. However, he considered that the Section 1 Plan, as submitted, was not sound and needed significantly more work, particularly in relation to the Garden Communities, which the three NEAs felt were the best solution to protecting existing towns and villages against urban sprawl.
The NEAs agreed to act in concert to carry out the further work required on the evidence base and a sustainability appraisal and then submit their revised strategic proposals for the Inspector's examination.
In December 2018 a pause in the planning process was announced to enable this work to take place.
During the early part of this year the NEAs undertook another sustainability appraisal, produced more documents for the evidence base and made suggestions for additional Local Plan amendments.
After consideration by BDC these changes were put forward for public consultation before being resubmitted to the Planning Inspector.
The consultation period closed on the 30th September 2019.
Online information on the amendments and changes can be found at www.braintree.gov.uk/NEAtechS1. The same information, together with copies of the consultation documents, is available in local libraries.
After this public consultation a report for the NEAs will be produced, detailing the Inspector's conclusions and recommendations and including any further modifications required for the Local Plan. Another public consultation will then be needed before the Inspector's report is completed.
Section 2 of the Local Plan, which only contains site specific policies/allocations for Braintree District, remains with the Planning Inspectorate – it will only be considered once Section 1 has progressed.
_______________________________________________________________
Extended GP Surgery Hours
It is now possible to get an evening or weekend appointment with a GP, nurse or other healthcare professional at one of six NHS Extended Access Hubs across Essex, including the Elizabeth Courtauld Surgery in Halstead. Further information about where the Extended Access Hubs are located, their opening times and how to book an appointment can be found in the NHS Information Leaflet here.
____________________________________________________
Braintree District Council's Corporate Strategy Consultation
What do you think Braintree District Council's priorities should be during the next four years?
It is now consulting on its Corporate Strategy for 2020-2024 and residents have a chance to say what they think its focus should be over the next four years.
It's important that BDC meets the needs of the district and addresses some of the challenges that communities and businesses are facing; everyone taking part in this consultation will be part of making that happen.
The survey can be found at www.braintree.gov.uk/cs2020-24
_________________________________________________________________
Concessionary Bus Pass Consultation - Park and Ride Services
Essex County Council was consulting on the use of older persons' bus passes on County Council run Park and Ride services in Essex.
It was also consulting on making a reduced charge for people using the disability-based bus pass before 9am on these services.
The consultation period finished on 31st July 2019.
Please note: neither of these proposals will affect the use of bus passes on normal local bus services.
________________________________________________________________
Parish Council Maintains Foundation Status
Great Maplestead Parish Council has maintained its Foundation Level status in the Local Council Award Scheme, an accreditation that will remain current for the four-year duration of the next Council.
This accolade is a significant endorsement not only of the Council's best working practices but also of the high standards that it has succeeded in achieving.
The Scheme's panel were particularly complimentary about the Council's website, how active the village appears to be and how all their Foundation Level standards were fully met. Their verdict: "This application demonstrated all round competence and professionalism. No hesitation in recommending renewal of Foundation level. A comprehensive coverage of village life."
Needless to say, this puts the Council in an excellent position ahead of the forthcoming elections, since anybody becoming a new Councillor can be sure they will be joining a team that delivers properly recognised and effective Parish governance.
___________________________________________
Parish Council Election – May 2019
On Thursday 2nd May all the Council's seven seats were offered for election – the existing Councillors remained in post until the 6th May, when they officially retired and the new Council came into office.
The election results for the seven Parish Councillor postions can be found here.
A new District Councillor was also elected on 2nd May - the result of this ballot can be found here.
_________________________________________
Braintree Council's Statement of Community Involvement
Braintree District Council published its revised Statement of Community Involvement (SCI) for public consultation.
This document explains how the Council will involve local people in planning – setting out who and how it will engage with residents and stakeholders. This engagement will include public consultation of the Local Plan, Neighbourhood Plan and Supplementary Planning Documents, making comments on planning applications and how the Council will assist Neighbourhood Planning areas or forums.
The current SCI was adopted in 2013. Sections on how the Council intends to carry out Local Plan and Planning Application consultations, and the level of support it gives Neighbourhood Planning, have been updated. These updates take into account changes in Government regulations and communications technology.
The document can be found on the Council's website at www.braintree.gov.uk/ConsultLP and is also available to view at the Council's offices at Causeway House in Braintree.
The consultation period closed on Monday 11th March 2019 at 5pm.
____________________________________________________________
Braintree Council's Community Transport Scheme
Community Transport has been in operation for 20 years and is a service dedicated to providing subsidised transport to non-profit making groups and individuals within Braintree District. It can provide ad hoc, one-off or regular transport using minibuses or cars:
Minibus Scheme for Group Hire
Five fully accessible 12-seater minibuses are available, either with a driver or on a self-drive basis. Annual membership is £25, with a mileage rate of £1.50/mile (the minimum fare is £35). So a local trip of under 20 miles would cost just £35.
Groups can use the service for visits to places of interest (seaside/stately homes), ad hoc/weekly shopping trips, pub lunch outings etc.
Multiple buses may be hired and can be used for trips anywhere in the UK.
Social Car Scheme for Individual Hire
Cars are available with a driver Monday to Friday between 8.30am and 5.00pm. Annual membership is £20, and trips cost £3.50 up to5 miles one way or £7.00 return. The service can be used for access to the local community and services, shopping, keeping health-related doctor or hospital appointments, social outings or visits to friends and family.
Passengers can be taken to and from anywhere within Braintree District – the exceptions are for hospital visits in Chelmsford and Colchester, where a drop-off service only is available.
Dial-A-Ride Scheme for Individual Wheelchair Users
For people who use mobility aids, need to travel in their wheelchair, or cannot get into a car, a specially-equipped minibus with a tail lift and low access steps is available, under similar terms to the Social Car Scheme.
E-mail any questions you may have about the scheme to: community.transport@braintree.gov.uk or telephone: 01376 557 883.
Further details are available at: www.braintree.gov.uk/communitytransport
________________________________________________________________
Braintree, Halstead & Witham Citizens Advice
From 14th January 2019 there have been changes to the way in which to contact Citizens Advice - the new arrangements are detailed here.
_________________________________________________________
DaRT F315 Bus Service - Timetable Changes
Following further customer feedback, there are some more timetable changes to the F315 bus service between Halstead and Sudbury.
Full details of the revised service and the Winter 2018/19 timetable can be found here.
_________________________________________________
Essex Library Services Strategy (2019-2024)
Cllr Susan Barker, Cabinet Member for Customer and Corporate Services at Essex County Council, launched a survey to enable Essex residents to help make decisions about the future of Essex Library Services.
ECC recognises that library services play a unique and valued role in society but, in the last five years, library use in Essex has slumped: book loans have almost halved and fewer than one in five residents use libraries. The current service therefore needs to change to fit the way people live now and in the future.
Earlier in the year residents were asked for their views on their library service. As a result, a set of proposals has been developed, which are set out in a five-year plan draft strategy document.
This draft strategy outlines a service that:
• Keeps books and reading at the heart of the library service offer
• Embraces digital technology and e-library services
• Has a smaller number of libraries that better meet community needs
• Works in partnership with communities to run library services.
Essex County Council need to run a library service that is viable and relevant to people's lives. The strategy proposals therefore include some significant changes to the current service, which is why ECC are seeking residents' views.
More information about the proposals can be found at: www.essex.gov.uk/libraries-consultation.
During the consultation period ECC also held information drop-ins at local libraries, providing further opportunities for residents to ask questions, complete the consultation survey and find out more.
The consultation period closed at midnight on Wednesday 20th February 2019.
All the consultation responses will be analysed and the findings published on the consultation website. These will also be available on request for those without internet access. Any proposed changes resulting from the consultation will be considered when the strategy plan is finalised in summer 2019.
______________________________________________________
Essex Fire & Rescue Plan
Roger Hirst, the Police, Fire and Crime Commissioner for Essex launched a survey asking the people of Essex for their views on the priorities to be included in the county's first ever Fire and Rescue Plan, which is needed to:
ensure that people stay safe

reduce the number who are killed or seriously injured

minimise the damage to property and businesses.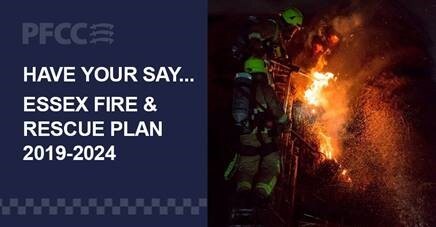 The plan is being developed with input from groups and individuals who work in, alongside and with Essex County Fire and Rescue Service. The aim of the survey was to make sure that the priorities being proposed reflect what the people of Essex expect from this service.
The Plan will run from 2019 to 2024 and will be the basis on which the Essex County Fire and Rescue Service will be held to account for its performance. The document will mirror the Police and Crime Plan, which sets the priorities for policing in Essex.
The survey closed at midnight on Tuesday January 15th 2019.
____________________________________________________________
Local Plan Update
Braintree District's Local Plan was submitted to the Planning Inspector in October 2017 and public hearings were held in January and May 2018 to consider the first part of the Plan.
The Strategic Section 1 is shared with Colchester Borough and Tendring District Councils and contains 10 strategic policies for developments in North Essex, as well as proposals to create three new Garden Communities.
In June 2018 the Planning Inspector agreed that 716 homes needed to be built in Braintree District each year until 2033. However, he also said that the current plan was not sound and needed more work, particularly in relation to the Garden Communities.
After considering the Inspector's letter the three local authorities have agreed to work together to gather further evidence – this is considered to be the best approach for Braintree District in order to protect existing towns and villages from urban sprawl.
This new evidence, along with any consequent changes to the Local Plan, will be considered at a BDC meeting before being put out for more public consultation and then consideration by the Inspector.
The next step is to agree a timetable for this work, which will be advised in due course.
Section 2 of the Plan, which only contains site specific policies/allocations for Braintree District, remains with the Planning Inspectorate – it will only be considered once Section 1 has progressed.
The two-part document can be viewed by clicking the links below:
Section 1

– Strategic Plan for North Essex, including the proposed Garden Communities

Section 2

–

Policies, maps and sites for development, housing, employment and regeneration within

Braintree District
Downloadable versions of the Local Plan and its appendices, can be found at: https://www.braintree.gov.uk/publicationdraftlp
For any questions, or for further information, contact: Emma Goodings, Head of Economic Development and Planning Policy, BDC, Causeway House, Bocking End, Braintree, CM7 9HB. Phone: 01376 552 525 Ext 2511 or e-mail: localplan@braintree.gov.uk
_________________________________________
Community Policing Team Changes
A consequence of the formation of Braintree's Community Policing Team (CPT) in 2015 was a reduction in the number of community officers and a withdrawal of 'beat officers' from some local areas.
This means that local residents tend not to know who their local officers are – and the Community Policing Team is, in many cases, a faceless entity.
Since taking charge in February 2018, Inspector Colin Cox's priorities have been to change how the local police interact with the public, encouraging greater community engagement and increasing the number of Police Officers on the Community Policing Team.
CPT numbers remain small but, in order to give residents the best possible service, Police Officers and Police Community Support Officers (PCSOs) have now been allocated specific local areas of responsibility.
This has been done to help officers develop a culture of ownership and pride in their area, so improving their relationship with residents. This change to their way of working will also enable officers quickly to identify, and get an early understanding of, local issues and direct people towards the most suitable agency for the best help.
The local Community Officers with responsibility for the Halstead area, which includes The Maplesteads, are:
PC 3655 Craig Wheeler e-mail: Craig.Wheeler@essex.pnn.police.uk
PC 2613 Andy Pilgrim e-mail: Andy.Pilgrim@essex.pnn.police.uk
PC 2457 Paul Norman e-mail: Paul.Norman@essex.pnn.police.uk
PCSO 70714 John Thorne e-mail: John.Thorne@essex.pnn.police.uk
PCSO 70955 Joanne Cooper e-mail: Joanne.Cooper@essex.pnn.police.uk
These officers are the initial points of contact for any community concerns.
The CPT's e-mail address – BraintreeandUttlesfordCPT@essex.pnn.police.uk – is monitored daily and residents with any questions or concerns can also use it to contact Inspector Cox or members of his team.
And remember: only call 999 for emergencies; for non-urgent enquiries call 101
___________________________________________
Data Protection – Making Sure Your Information is Safe
With the introduction of the General Data Protection Regulation (GDPR) into law in May 2018, Great Maplestead Parish Council – as a publically-accountable body which has access to, and makes use of, your personal data – must now seek positive consents for how it uses new data in order to keep in touch.
If you have previously consented to receive information about the Council's activities, regular Meeting Agendas, Minutes, the Maplestead Magna Carta and, exceptionally, any urgent community information, the Council is permitted to continue to send you such information because there is a 'legitimate interest' in you continuing to receive it. You may, of course, opt out of receiving any information by advising the Clerk of your change of consent.
Each Parishioner who has not already consented to receiving information from the Council will however need to complete, sign and return a new Data Protection Consent Form, which can be downloaded here, in order to provide the necessary consents required by the GDPR. Completed forms can either be returned to the Clerk electronically or in hard copy form, or you can e-mail your acceptance of the consent form terms to the Clerk.
Full details of how the Council must in future protect and be responsible for any personal data it holds, as well as your improved rights with regard to how they are used, is contained in the Council's Privacy Notice, which can be read here.
______________________________________________
Changes to Essex Library Services
As a result of the Public Consultation carried out by Essex County Council at the end of 2017, Library Services across the County are now being rationalised.
This unfortunately means that, as of the 2nd April 2018, the Mobile Library no longer serves Great Maplestead; the average number of customers during its fortnightly visits latterly were fewer than one...
Further details of the Library Service changes can be found here.
______________________________________________
Essex Energy Switch
Essex County Council is continuing its backing for a collective energy switching

scheme for residents and small businesses who want to economise by cutting their gas and electricity bills.
Essex Energy Switch is a completely free, easy, safe and secure way to cut your energy bills without the frustration of having to spend time comparing prices and tariffs on various energy comparison websites.
Visit www.essex.gov.uk/energyswitch to find out more information about Essex Energy Switch, how it works and how you can benefit.
_________________________________________________________________
Illegal Pedlar Activity
Essex Police and Neighbourhood Watch are warning residents about reports of illegal door-to-door salesmen targetting towns across the county. More information about these pedlars is contained here. Anyone suspecting that this activity is happing in their locality is being encouraged to report it to the police by calling 101.
________________________________________________
Community Governance Review
Braintree District Council was required to review the overall governance of all Town and Parish Councils within the District.
The review focused on:
The appropriateness of present Town/Parish boundaries

The numbers of Town/Parish Councillors

Town/Parish Council names and any warding agreements
The consultation is now closed but you can find out more, and view comments, at www.braintree.gov.uk/cgr.
________________________________________________________________
Essex Village of the Year Competiton 2017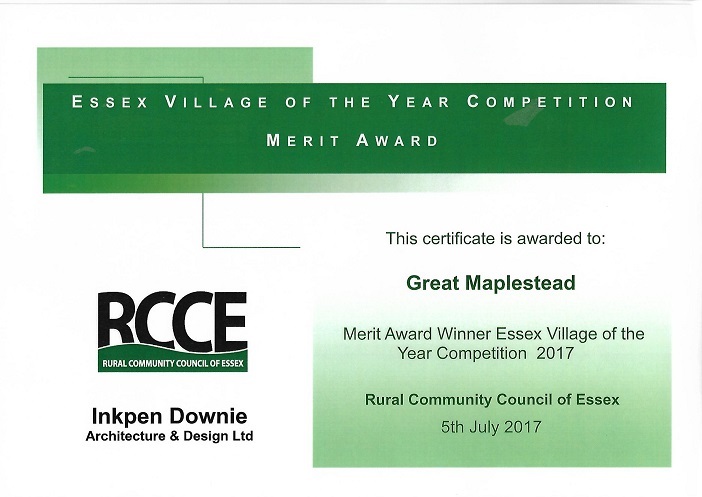 Great Maplestead won a Merit Award in the 2017 Essex Village of the Year Competition, promoted by the Rural Community Council of Essex.
The Certificate was presented to the Parish Council at the RCCE AGM held at Chelmsford City Racecourse on 5th July 2017.
This is the third year running that the village has won in this competition, having gained a Merit Award in 2015 and a Class Winner's Award in 2016.
__________________________________________________________
Braintree's 'Tell Me More' Initiative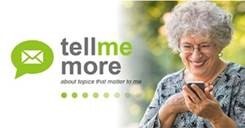 Residents and businesses in Braintree District can now sign up and subscribe to a new e-mail update service on various topics of their choice, ranging from refuse recycling and street cleaning to planning news, health and well-being tips, events, job vacancies or emergency alerts.
There will also be an e-mail newsletter especially for businesses in the district.

______________________________________________
Life-Saving Defibrillator installed at the Village Hall
Great Maplestead Parish Council, with help from a Department of Health funding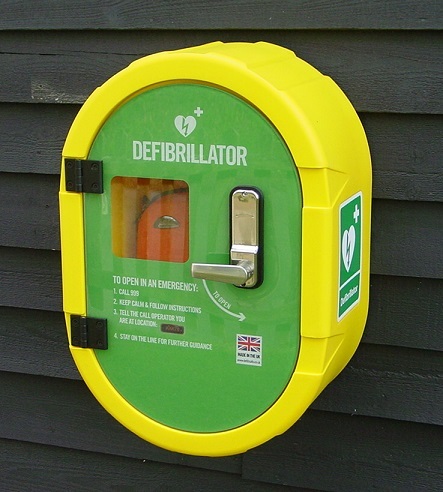 programme, has acquired a Public Access Defibrillator (PAD) and taken delivery of a Call Push Rescue (CPR) training kit provided by the British Heart Foundation.
Knowledge of the correct use of the defibrillator, and the proper administration of CPR, is essential to successfully help someone who has suffered a cardiac arrest – quick action is the key to survival in such an emergency.
In 2017 the Council organised two, free, Community Training Sessions to enable as many parishioners as possible to become potential life-savers.
If you were unable to attend these training sessions but would like more information about use of the defibrillator and carrying out CPR, please go to: https://www.bhf.org.uk/heart-health/how-to-save-a-life/how-to-do-cpr.
__________________________________________________
Community Information Leaflet
Following discussions with parishioners, the Parish Council has produced this Community Information leaflet, containing details of – and showing how people can access – the different services, amenities and activities provided in, and by, the community. A copy was distributed to every household in the Parish in May 2017.
The leaflet is a compact, convenient centralised source of information, which it is hoped will be of benefit both to existing residents and newcomers to the village. It also includes details about whom to contact with regard to community help for residents; for information about the availability of more informal assistance we would suggest contacting either of the Church Wardens, or the Parish Clerk.
For reasons of space, the leaflet – which will be updated as and when there are any major changes to its content – can only highlight some of the Parish's many services, activities and amenities; more details about all of these, and many others, can be found on this website.
The Council would welcome any comments/suggestions to help improve the usefulness of future editions.
_______________________________________________
Badger Bothering
According to Essex Police and the North East Essex Badger Group there has been a recent increase in badger persecution locally. Details of how to deal with outbreaks can be found here.
______________________________________________
Power Cut 105 - A New Number to Call in an Emergency...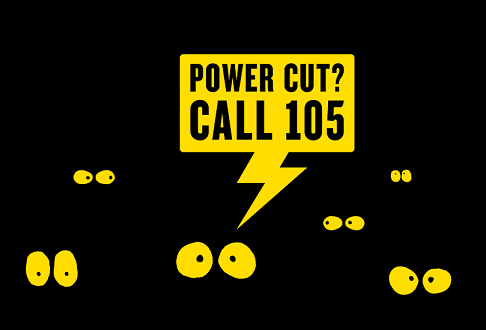 WHAT IS 105?
105 is a new three-digit number you can call to report or get information about electrical power cuts. You can also call 105 with any welfare concerns related to a power cut, or if you are concerned about the safety of over or underground electricity cables or substations.
105 is free of charge and will put you through to your electricity network operator – you can call 105 from most landlines and mobile phones. Launched in September 2016, 105 is available throughout England, Scotland and Wales.
The website powercut105.com will also provide you with information and direct you to your power network operator.
WHY IS IT BEING INTRODUCED?
People often don't know who to call to report, or get updates about, power cuts, with many wrongly calling the energy supply companies they pay their bills to.
105 aims to solve this problem, providing you with an easy-to-remember number that will put you straight through to your local electricity network operator. This is particularly important when there is bad weather, as severe storms can cause major disruption to electricity supply to homes and businesses.
105 is just one of the ways you can contact your network operator, who can still be contacted directly either by phone on their 0800 number or via their website – most can be reached through social media too.
WHO IS BEHIND 105?
105 is jointly funded by the electricity network operators, who are the companies that manage and maintain the underground cables, overhead lines and substations that bring electricity into homes and businesses.
There are several electricity network operators – the larger ones each cover a different region within Great Britain. Wherever you live, 105 will put you through to the right network operator.
105 IS SUPPORTED BY THE GOVERNMENT
"British families and businesses need to know where to turn if they find themselves without power during severe weather or other incidents. Having a single three-digit number cuts through the confusion and puts people in touch with the information they need, when they need it".
Rt Hon Amber Rudd
Former Secretary of State for Energy and Climate Change
_________________________________________
Essex Village of the Year Competiton 2016
Great Maplestead won the Class Award for villages of 400 inhabitants or fewer in the 2016 Essex Village of the Year Competition, promoted by the Rural Community Council of Essex.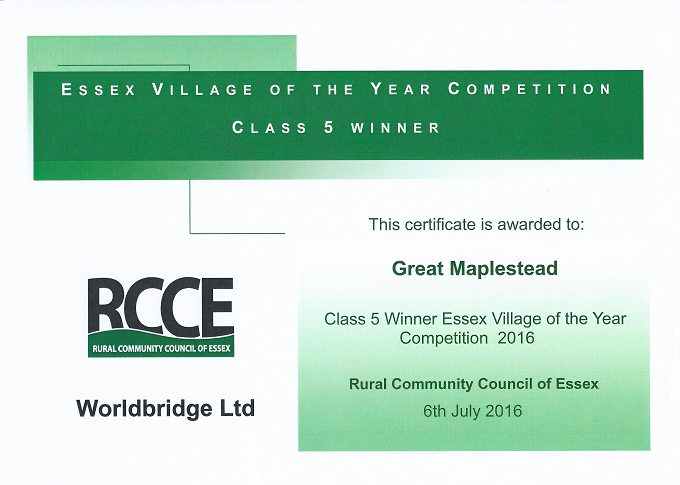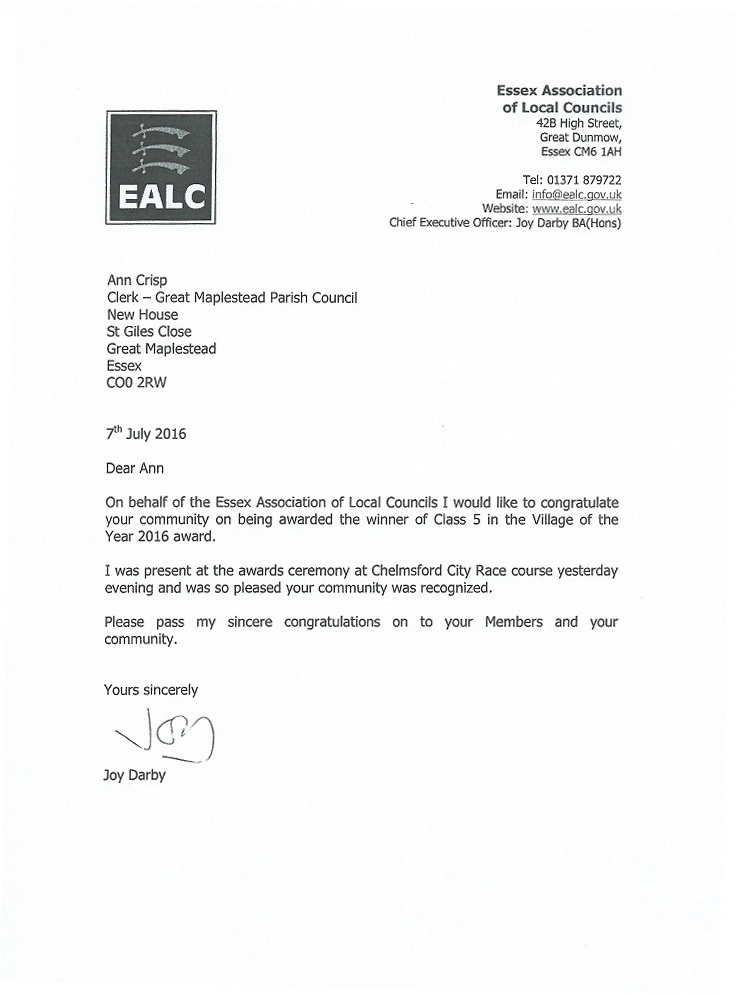 The Certificate was presented to the Parish Council, along with a cheque for £150, at the RCCE AGM held at Chelmsford City Racecourse on 6th July 2016.
________________________________________________
Scuppering the Scammers
Fraudsters and other scammers are increasingly targeting vulnerable people by phone or e-mail in their efforts to obtain personal information such as bank and credit card details. Unfortunately, because many of the scams are so plausible, many people fall for them with sometimes devastating consequences. Information about the most common scams, and how to guard against and avoid becoming a victim of them can be found here.
________________________________________________
Dog Walkers can help cut crime...
Essex Police have instigated Dog Watch, an initiative whereby dog walkers can sign up to become the eyes and ears of their community in a bid to reduce local crime. Details can be found here.
_______________________________________________
Lost or Stolen Dog?
There have been a number of recent cases of dogs being either lost or, more probably, stolen in the local area. Essex Police have therefore issued some useful guidance and advice on the matter.
_______________________________________________________________
Essex Best Kept Village Competiton 2015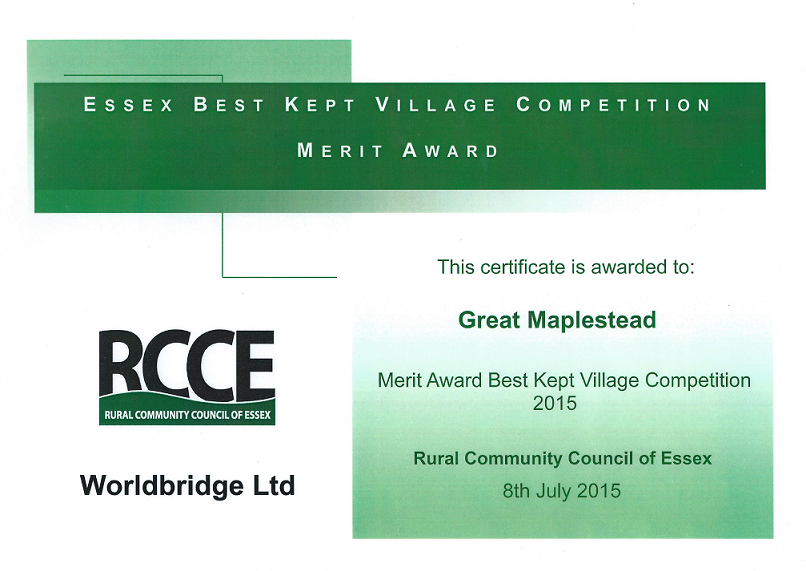 Great Maplestead won a Merit Award in the 2015 Essex Best Kept Village Competition, promoted by the Rural Community Council of Essex.
The Certificate was presented to the Parish Council on 8th July 2015 and will be displayed in the Village Hall.
_______________________________________________________________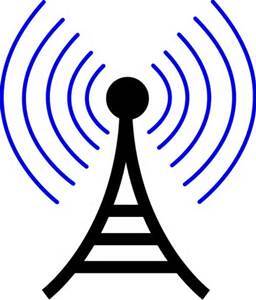 Supefast Wireless Broadband (up to 32Mb upload & download) for residential and business use has been available in Great Maplestead since 15th April 2015. More information about the service, and how to join it, can be found here.
_______________________________________________________________
Great Maplestead Parish Council was awarded the new Foundation Level of the Local Council Award Scheme - click here to read more.
________________________________________________________________