News
Rural Crime Awareness day
Essex Police's Rural Crime Awareness Day, on Wednesday 14th November, will be of interest to everyone – businesses, farmers and anyone living in a rural location.
The aim of the event is to try and reduce rural crime by building stronger links with the rural and farming community, and raising awareness of security measures and products.
A number of companies and organisations will be exhibiting their products and services alongside police personnel and partners, who will be there to provide crime prevention, security measures and personal safety advice.
The event – at Slamseys Farm, Blackley Lane, Great Notley, CM77 7QW – will be free to attend and open to visitors from 10.00am until 3.00pm.
For further information, dial 101 and ask for Brenda Cross on extension 110019, or see poster here.
_________________________________________
Community Policing Team Changes
A consequence of the formation of Braintree's Community Policing Team (CPT) in 2015 was a reduction in the number of community officers and a withdrawal of 'beat officers' from some local areas.
This means that local residents tend not to know who their local officers are – and the Community Policing Team is, in many cases, a faceless entity.
Since taking charge in February 2018, Inspector Colin Cox's priorities have been to change how the local police interact with the public, encouraging greater community engagement and increasing the number of Police Officers on the Community Policing Team.
CPT numbers remain small but, in order to give residents the best possible service, Police Officers and Police Community Support Officers (PCSOs) have now been allocated specific local areas of responsibility.
This has been done to help officers develop a culture of ownership and pride in their area, so improving their relationship with residents. This change to their way of working will also enable officers quickly to identify, and get an early understanding of, local issues and direct people towards the most suitable agency for the best help.
The local Community Officers with responsibility for the Halstead area, which includes The Maplesteads, are:
PC 3655 Craig Wheeler e-mail: Craig.Wheeler@essex.pnn.police.uk
PC 2613 Andy Pilgrim e-mail: Andy.Pilgrim@essex.pnn.police.uk
PC 2457 Paul Norman e-mail: Paul.Norman@essex.pnn.police.uk
PCSO 70714 John Thorne e-mail: John.Thorne@essex.pnn.police.uk
PCSO 70955 Joanne Cooper e-mail: Joanne.Cooper@essex.pnn.police.uk
These officers are the initial points of contact for any community concerns.
The CPT's e-mail address – BraintreeandUttlesfordCPT@essex.pnn.police.uk – is monitored daily and residents with any questions or concerns can also use it to contact Inspector Cox or members of his team.
And remember: only call 999 for emergencies; for non-urgent enquiries call 101
___________________________________________
Mid-Essex Hospital Services NHS Trust Planned Merger
Plans are being discussed to merge Mid Essex Hospital Services NHS Trust (MEHT), which includes Broomfield, Braintree Community hospital and St Peter's in Maldon, with the hospital trusts in Basildon and Southend.
As these plans continue to be firmed up, there is a need to prepare to elect Governors from the Mid-Essex region for what will become the new merged trust; these people will help to ensure that the needs and interests of those living in the area currently covered by MEHT are given due weight.
Governors will be elected by and from those who are registered as members of the MEHT, so the imperative is to maximise membership numbers as quickly as possible. Details about becoming a member of the Trust can be found here and anyone who is interested should also be able to apply to join from the same page – if there are problems, a request can be e-mailed to ft@meht.nhs.net.
All local residents, since they have a direct stake in these planned changes, are eligible to sign up as members. There is no cost and no obligation in doing so, but only MEHT members will be able to vote when the election for Governors takes place.
Nick Alston, Chairman of MEHT, is keen to encourage all residents not only to sign up as members but also, when the time comes – in the early autumn – to consider standing as a Governor of the new merged Trust. More information about a Governor's role can be found here.
______________________________________________
Data Protection – Making Sure Your Information is Safe
With the introduction of the General Data Protection Regulation (GDPR) into law in May 2018, Great Maplestead Parish Council – as a publically-accountable body which has access to, and makes use of, your personal data – must now seek positive consents for how it uses new data in order to keep in touch.
If you have previously consented to receive information about the Council's activities, regular Meeting Agendas, Minutes, the Maplestead Magna Carta and, exceptionally, any urgent community information, the Council is permitted to continue to send you such information because there is a 'legitimate interest' in you continuing to receive it. You may, of course, opt out of receiving any information by advising the Clerk of your change of consent.
Each Parishioner who has not already consented to receiving information from the Council will however need to complete, sign and return a new Data Protection Consent Form, which can be downloaded here, in order to provide the necessary consents required by the GDPR. Completed forms can either be returned to the Clerk electronically or in hard copy form, or you can e-mail your acceptance of the consent form terms to the Clerk.
Full details of how the Council must in future protect and be responsible for any personal data it holds, as well as your improved rights with regard to how they are used, is contained in the Council's Privacy Notice, which can be read here.
______________________________________________
Asian Hornets - Warning Notice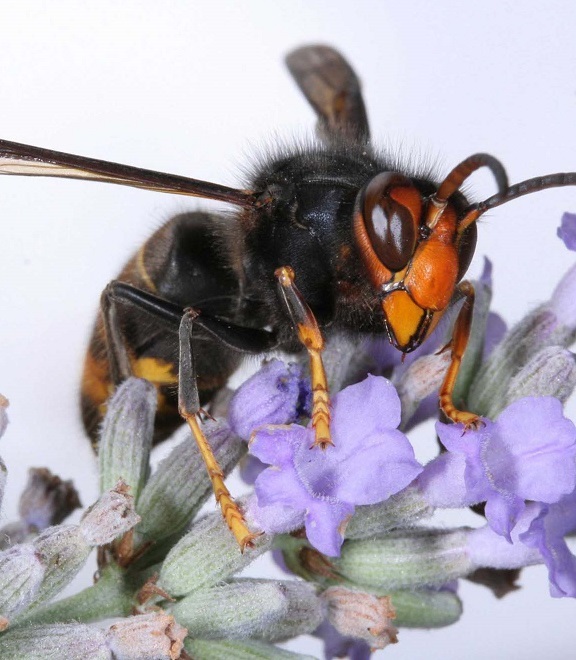 This spring sees the threat of a countrywide invasion by Asian Hornets. A non-native species, it spread through France in the 2000s; its first UK sighting was in 2014.
Otherwise known as Yellow-legged Hornets, these insects can be introduced through imported plants, cut flowers or in/on untreated timber – they are also thought to have flown across the Channel.
Asian Hornets are highly aggressive predators of native insects and pose a significant threat to honey bees and other pollinators. They nest in trees and man-made structures and feed on fruit and flowers.
People are being cautioned not to disturb active nests but to notify, with photos if possible, Asian Hornet Watch at alertnonnative@ceh.ac.uk. See the GB Non-Native Species Secretariat Warning Notice for further information.
_____________________________________________
Have Your Say in how Your Community is Policed
Essex Police are looking for people to join Independent Advisory Groups that will review police work practices, offer advice and guidance and provide constructive feedback about police policy developments and recruitment.
Two consultation meetings are planned for April at Braintree District Council Offices: on Friday 20th from 10.00 - 11.00am & on Monday 30th from 7.00 - 8.00pm. More information about the reasons for these consultation meetings can be found here.
______________________________________________
Changes to Essex Library Services
As a result of the Public Consultation carried out by Essex County Council at the end of 2017, Library Services across the County are now being rationalised.
This unfortunately means that, as of the 2nd April 2018, the Mobile Library is no longer serving Great Maplestead, since the average number of customers during its fortnightly visits latterly were fewer than one...
Further details of the Library Service changes can be found here.
______________________________________________
DaRT F315 Bus Service - Timetable Changes
Following customer feedback, a couple of timetable changes to the F315 bus service between Halstead and Sudbury were effective from 12th February 2018.
The first bus from Halstead now leaves at 7.30am to enable customers to more comfortably link with Sudbury trains to London, while the last bus leaves Sudbury a quarter of an hour earlier, at 7.15pm, in order to reduce waiting time on the bus.
Full details of the service and the new timetable can be found here.
________________________________________________________
Essex Energy Switch
Essex County Council is continuing its backing for a collective energy switching

scheme for residents and small businesses who want to economise by cutting their gas and electricity bills.
Essex Energy Switch is a completely free, easy, safe and secure way to cut your energy bills without the frustration of having to spend time comparing prices and tariffs on various energy comparison websites.
Visit www.essex.gov.uk/energyswitch to find out more information about Essex Energy Switch, how it works and how you can benefit.
_________________________________________________________________
Illegal Pedlar Activity
Essex Police and Neighbourhood Watch are warning residents about reports of illegal door-to-door salesmen targetting towns across the county. More information about these pedlars is contained here. Anyone suspecting that this activity is happing in their locality is being encouraged to report it to the police by calling 101.
________________________________________________
Community Governance Review
Braintree District Council was required to review the overall governance of all Town and Parish Councils within the District.
The review focused on:
The appropriateness of present Town/Parish boundaries

The numbers of Town/Parish Councillors

Town/Parish Council names and any warding agreements
The consultation is now closed but you can find out more, and view comments, at www.braintree.gov.uk/cgr.
________________________________________________________________
Essex Village of the Year Competiton 2017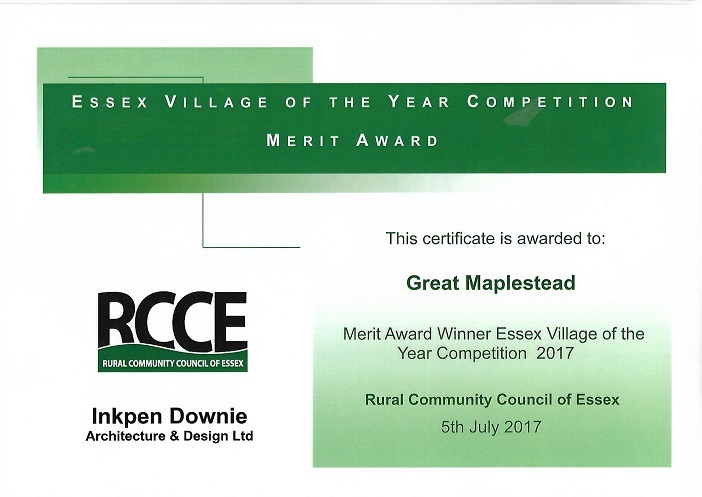 Great Maplestead has won a Merit Award in the 2017 Essex Village of the Year Competition, promoted by the Rural Community Council of Essex.
The Certificate was presented to the Parish Council at the RCCE AGM held at Chelmsford City Racecourse on 5th July 2017.
This is the third year running that the village has won in this competition, having gained a Merit Award in 2015 and a Class Winner's Award in 2016.
__________________________________________________________
Braintree's 'Tell Me More' Initiative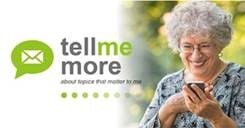 Residents and businesses in Braintree District can now sign up and subscribe to a new e-mail update service on various topics of their choice, ranging from refuse recycling and street cleaning to planning news, health and well-being tips, events, job vacancies or emergency alerts.
There will also be an e-mail newsletter especially for businesses in the district.

______________________________________________
Local Plan Consultation
The latest Draft of the Local Plan Document for North Essex was issued on 16th June. The Public Consultation finished on the 28th July, with comments and feedback informing the next stage of the process.
The two-part document can be viewed by clicking the links below:
Section 1 – Strategic Plan for

North Essex

, including the proposed Garden Communities
Section 2 – Policies, maps and sites for development, housing, employment and regeneration within

Braintree District
Downloadable versions of the Local Plan and its appendices, can be found at: https://www.braintree.gov.uk/publicationdraftlp
________________________________________________________________
Life-Saving Defibrillator installed at the Village Hall
Great Maplestead Parish Council, with help from a Department of Health funding
programme, has acquired a Public Access Defibrillator (PAD) and taken delivery of a Call Push Rescue (CPR) training kit provided by the British Heart Foundation.
Knowledge of the correct use of the defibrillator, and the proper administration of CPR, is essential to successfully help someone who has suffered a cardiac arrest – quick action is the key to survival in such an emergency.
In 2017 the Council organised two, free, Community Training Sessions to enable as many parishioners as possible to become potential life-savers.
If you were unable to attend these training sessions but would like more information about use of the defibrillator and carrying out CPR, please go to: https://www.bhf.org.uk/heart-health/how-to-save-a-life/how-to-do-cpr.
__________________________________________________
Community Information Leaflet
Following discussions with parishioners, the Parish Council has produced this Community Information leaflet, containing details of – and showing how people can access – the different services, amenities and activities provided in, and by, the community. A copy was distributed to every household in the Parish in May 2017.
The leaflet is a compact, convenient centralised source of information, which it is hoped will be of benefit both to existing residents and newcomers to the village. It also includes details about whom to contact with regard to community help for residents; for information about the availability of more informal assistance we would suggest contacting either of the Church Wardens, or the Parish Clerk.
For reasons of space, the leaflet – which will be updated as and when there are any major changes to its content – can only highlight some of the Parish's many services, activities and amenities; more details about all of these, and many others, can be found on this website.
The Council would welcome any comments/suggestions to help improve the usefulness of future editions.
_______________________________________________
Badger Bothering
According to Essex Police and the North East Essex Badger Group there has been a recent increase in badger persecution locally. Details of how to deal with outbreaks can be found here.
______________________________________________
Power Cut 105 - A New Number to Call in an Emergency...
WHAT IS 105?
105 is a new three-digit number you can call to report or get information about electrical power cuts. You can also call 105 with any welfare concerns related to a power cut, or if you are concerned about the safety of over or underground electricity cables or substations.
105 is free of charge and will put you through to your electricity network operator – you can call 105 from most landlines and mobile phones. Launched in September 2016, 105 is available throughout England, Scotland and Wales.
The website powercut105.com will also provide you with information and direct you to your power network operator.
WHY IS IT BEING INTRODUCED?
People often don't know who to call to report, or get updates about, power cuts, with many wrongly calling the energy supply companies they pay their bills to.
105 aims to solve this problem, providing you with an easy-to-remember number that will put you straight through to your local electricity network operator. This is particularly important when there is bad weather, as severe storms can cause major disruption to electricity supply to homes and businesses.
105 is just one of the ways you can contact your network operator, who can still be contacted directly either by phone on their 0800 number or via their website – most can be reached through social media too.
WHO IS BEHIND 105?
105 is jointly funded by the electricity network operators, who are the companies that manage and maintain the underground cables, overhead lines and substations that bring electricity into homes and businesses.
There are several electricity network operators – the larger ones each cover a different region within Great Britain. Wherever you live, 105 will put you through to the right network operator.
105 IS SUPPORTED BY THE GOVERNMENT
"British families and businesses need to know where to turn if they find themselves without power during severe weather or other incidents. Having a single three-digit number cuts through the confusion and puts people in touch with the information they need, when they need it".
Rt Hon Amber Rudd
Former Secretary of State for Energy and Climate Change
_________________________________________
Essex Village of the Year Competiton 2016
Great Maplestead won the Class Award for villages of 400 inhabitants or fewer in the 2016 Essex Village of the Year Competition, promoted by the Rural Community Council of Essex.
The Certificate was presented to the Parish Council, along with a cheque for £150, at the RCCE AGM held at Chelmsford City Racecourse on 6th July 2016.
________________________________________________
Scuppering the Scammers
Fraudsters and other scammers are increasingly targeting vulnerable people by phone or e-mail in their efforts to obtain personal information such as bank and credit card details. Unfortunately, because many of the scams are so plausible, many people fall for them with sometimes devastating consequences. Information about the most common scams, and how to guard against and avoid becoming a victim of them can be found here.
________________________________________________
Dog Walkers can help cut crime...
Essex Police have instigated Dog Watch, an initiative whereby dog walkers can sign up to become the eyes and ears of their community in a bid to reduce local crime. Details can be found here.
_______________________________________________
Lost or Stolen Dog?
There have been a number of recent cases of dogs being either lost or, more probably, stolen in the local area. Essex Police have therefore issued some useful guidance and advice on the matter.
_______________________________________________________________
Essex Best Kept Village Competiton 2015

Great Maplestead has won a Merit Award in the 2015 Essex Best Kept Village Competition, promoted by the Rural Community Council of Essex.
The Certificate was presented to the Parish Council on 8th July 2015 and will be displayed in the Village Hall.
_______________________________________________________________
Supefast Wireless Broadband (up to 32Mb upload & download) for residential and business use has been available in Great Maplestead since 15th April 2015. More information about the service, and how to join it, can be found here.
_______________________________________________________________
Great Maplestead Parish Council has been awarded the new Foundation Level of the Local Council Award Scheme - click here to read more.
________________________________________________________________